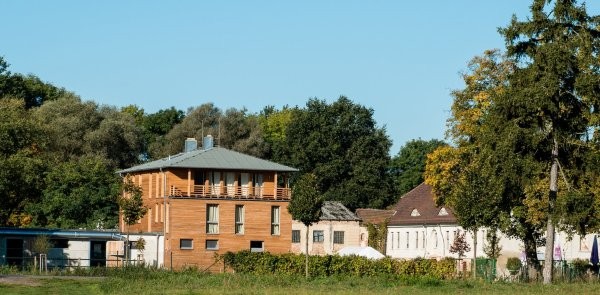 Well bedded

 
May you have a vision?  Can you imagine yourself in Brandenburg, just before Berlin, taking a trip to India, Mexico, New York or Africa?  
We would like to carry you off in your free time, somewhere else, but yet at home.  
Our apartments on the upper floor are ideal for groups or families. Each apartment has two bedrooms that can be booked separate or sharing it with other international guests. These bedrooms have a living room with a sofa bed.  Each bedroom has a shower and a bathtub.
 On the top floor, our two bedrooms; the New York Suite and the Colonial furnished lofts await you.  The apartments have a perimeter of 40 m2 . These rooms are equipped with a Jacuzzi, a pantry or a double bathtub.  They also have a private entrance to our balcony Gallery.  Breakfast can be catered to you if you wish.