Welcome  
To Schlossgut Schönewalde  in the countryside just outside Berlin.  
We welcome 2014 and look forward to welcoming you as our guest!  Park your car or bike and come in.  We are here for you.  
Our Restaurant is opened every weekend from Friday to Sunday.  We would like to serve you fresh beer and a kitchen that bridges the gap between Brandenburg cuisine specialties and Mediterranean interpretation.  Our executive chef and his team are happy to embrace you.  
The Guesthouse has apartments and lofts ready for your own cultural experience.  Our rooms are decorated with different country themes. You could play bridge in "India", read a book in "Mexico", take a jointly bath in "Africa" or sunbathe on "New York's " finest gallery balcony.  Its all up to your imagination.  
Our 20 Polo ponies are available from March to October, to awaken your interest in the fascinating sport of Polo.  You also have the opportunity to horse ride in the beautiful forests and experience heath land countryside throughout the year.  Our team and our four-legged friends welcome you: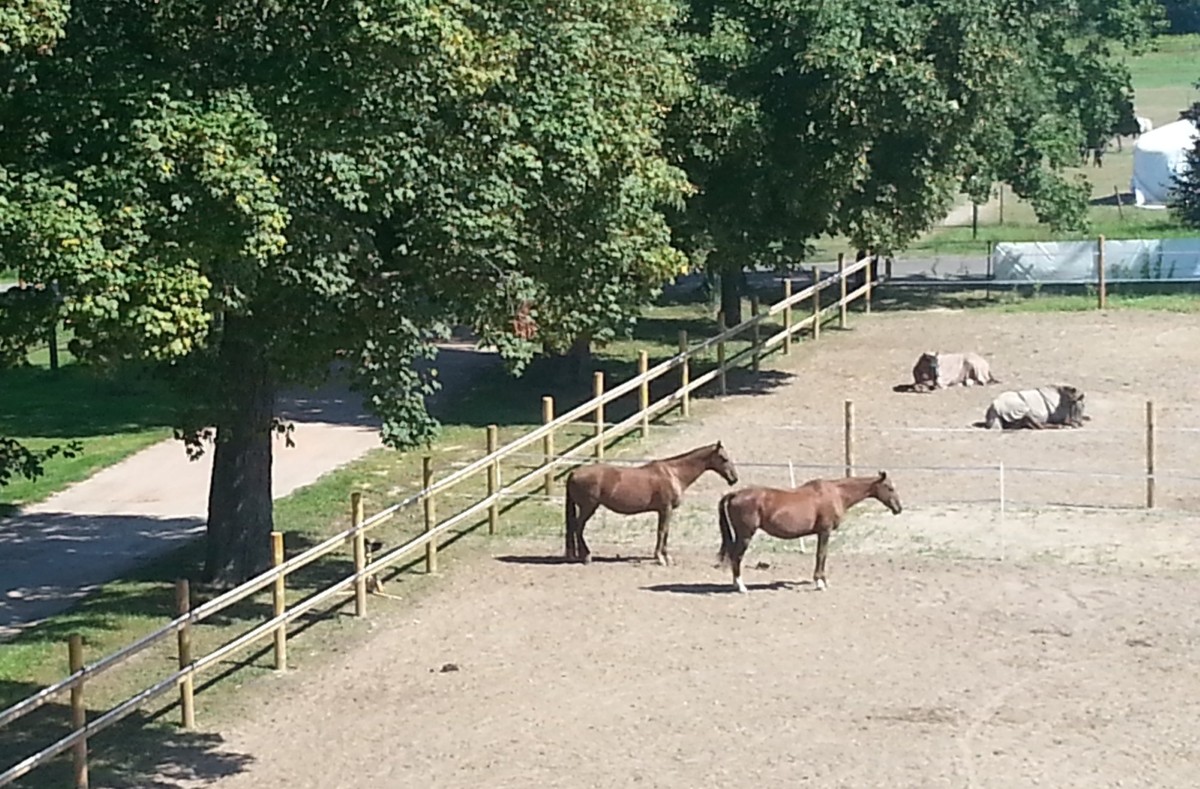 If you want to swing on the saddle for a fast 3 to 4 hours ride


As a "greenhorn" on a leash

Or young as 5 year old



Have we awakened your interest? Do you have questions or need the contact details to contact us?
Then call us under the following numbers: +49(0)172 393 9178 or +49(0)30 652 17 989
Send us an e-mail to the following address: info@schlossgut.eu
Send us a fax under +49 (0) 30 84108721